It is only two weeks before SPORTEL, the world's leading Sports Content Media Rights and Technology Convention, kicks off in Monaco. This year's sold out edition will be hosting packed exhibition areas, sport and technology demos and a series of Masterclass panel discussions & presentations covering private equity investment in sport, diversity, AI, streaming, piracy, unlocking the value of archives, and NFTs…
SPORTEL veteran Samuel Westberg, CCO and co-founder of LiveLike, will be speaking at the NFTs, Metaverse, Web 3.0: Building a Fancentric Future Masterclass on Tuesday 25th: "I'll be explaining how to transform experiences from passive to interactive and engaging. Our mechanisms are becoming a must to create 360º fan experiences that are fun and that generate value for everyone involved, whether it's the organizations and companies, or the fans and their sponsors," he said.: "We believe SPORTEL is one of the best events in the sports sector in terms of creating business opportunities and bridging the gap between the linear and digital mindsets."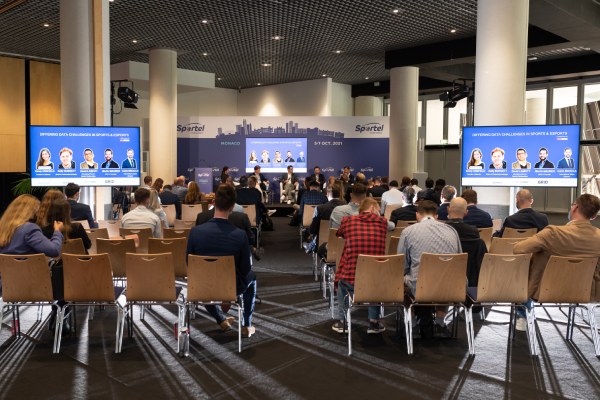 In the lead-up to SPORTEL, it was announced that Team Whistle and Eleven Sports are joining together with global sports platform DAZN, and Team Whistle President Joe Caporoso, will be with LiveLike's Westberg on NFTs, The Metaverse, Web 3.0: Building a Fancentric Future: "Together with DAZN, we are creating engaging new forms of content that will enable DAZN to reach younger audiences, to diversify and expand its fan engagement capabilities, and maximize the value of its rights portfolio. As a top 10 sports Comscore publisher reaching 4.7 billion viewers a month, we are here to champion all the above alongside Magnet, Team Whistle's newly launched in-house agency. Magnet uses its ties to social and streaming platforms, as well as the creator economy, to partner with global brands, alongside entertainment and sports properties, to create content to grow audiences," said Caporoso.
SPORTEL first-timer Samir Ceric, COO of Blocksport, will present a session on Tokenisation and Digitalization of Sports Brands and Fan Bases: "We will be demonstrating the uniqueness of the Blocksport sport tech brand, and revealing our business model. The world of sports tech has been massively affected by the collapse of the crypto market in the past few months, but Blocksport has a significant advantage over our competitors. We offer a full ecosystem to our partners including a blockchain based Web3 Enabled Fan Engagement App, with functionalities ranging from fan missions, a fan shop, streaming, ticketing, and coming soon, NFT games, alongside fan tokens and NFTs. We are the only company in the world that is not insisting on speculative fan tokens, but utilities and benefits based ones, and this is in order to assist our partners in opening up untapped revenue streams and massively improving fan engagement, because we know that their biggest asset base is the fans, and our aim is to strengthen community engagement."
Join these expert speakers who will be part of the conference summit at Speakers Corner.